«Oppdag den ultimate måten å trene putting på. 
Nå som sesongen nærmer seg slutten er det tid for å terpe teknikk. Med dgputt appen kan du strukturere treningen din med et utvalg av morsomme puttespill. Gratisversjonen av appen gir deg fire forskjellig spill og en enkel oversikt over dine prestasjoner. 
Med et dgputt-medlemsskap får du tilgang til enda flere spill og et bredt spekter av funksjoner, følg utviklingen din over tid, sett daglige mål, lag egne tags og du kan til og med sette opp din egen putteliga.

Last ned appen og prøv selv på DGputt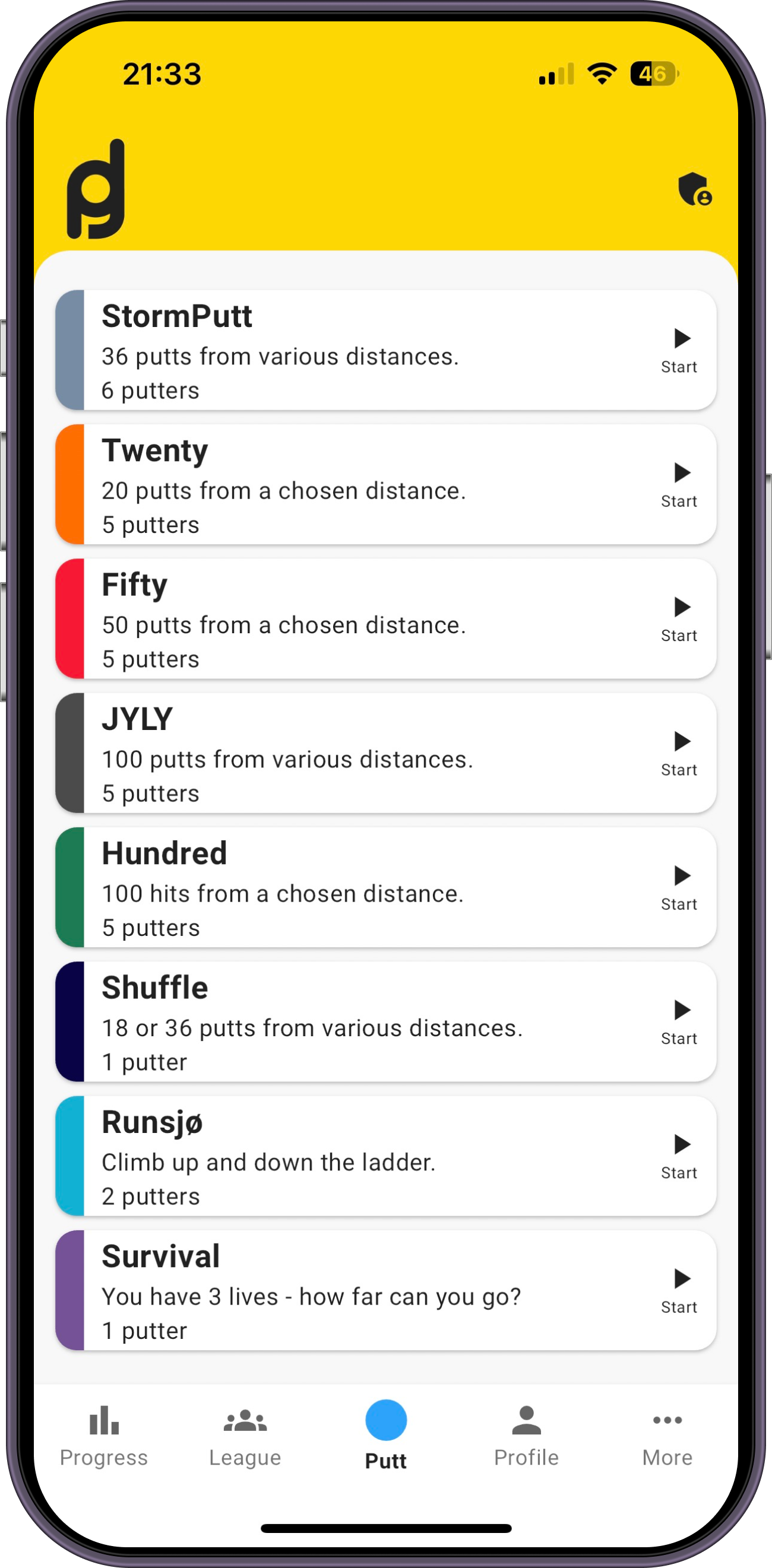 ABOUT THE DISC:
The Streamline Pilot is the first single mold putter manufactured by MVP Disc Sports. This is a medium depth small bead putt and approach disc with a comfortable round nose. This putter is a slow flyer but flies very straight and glides well. The flight of the Pilot is described to be similar to that of a beat in MVP Anode.
Electron is MVP's baseline plastic, and the Electron Firm variety is the most durable, and less flexible of the Electron blends. It is primarily formulated for putters.
Flight: Speed 2 | Glide 5 | Turn -1 | Fade 1
Kommentarer