«Oppdag den ultimate måten å trene putting på. 
Nå som sesongen nærmer seg slutten er det tid for å terpe teknikk. Med dgputt appen kan du strukturere treningen din med et utvalg av morsomme puttespill. Gratisversjonen av appen gir deg fire forskjellig spill og en enkel oversikt over dine prestasjoner. 
Med et dgputt-medlemsskap får du tilgang til enda flere spill og et bredt spekter av funksjoner, følg utviklingen din over tid, sett daglige mål, lag egne tags og du kan til og med sette opp din egen putteliga.

Last ned appen og prøv selv på DGputt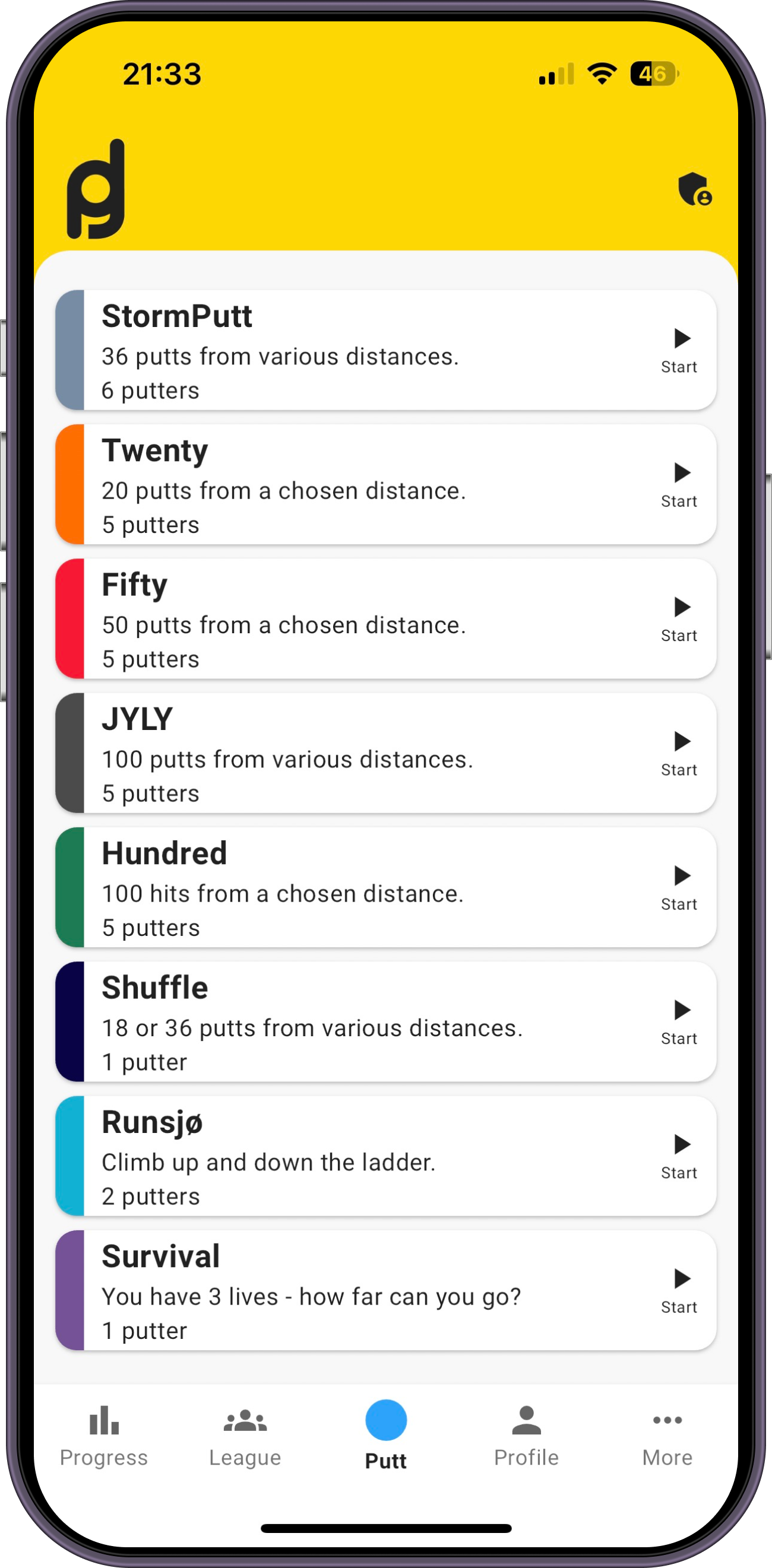 ABOUT THE DISC:
Have Faith, this is the putter you can lean on. Faith is a deep dish beadless putter with a smooth rounded rim. With a straight to overstable flight you can depend on the Faith to handle both putts and precision approaches like a charm.
Specifications
Max Weight: 176.0gr. Diameter: 21.2cm. Height: 2.2cm. Rim Depth: 1.5cm. Rim Thickness: 1.1cm. Inside Rim Diameter: 19.0cm. Rim Depth / Diameter Ratio: 7.1%. Rim Configuration: 59.50. Flexibility: 12.05kg.
SENSE – the new putt & approach plastic
Sense is the grippy putter plastic in our Royal Line. The combination of a sturdy feel and great grip gives you an edge in the short game.
Kommentarer