«Oppdag den ultimate måten å trene putting på. 
Nå som sesongen nærmer seg slutten er det tid for å terpe teknikk. Med dgputt appen kan du strukturere treningen din med et utvalg av morsomme puttespill. Gratisversjonen av appen gir deg fire forskjellig spill og en enkel oversikt over dine prestasjoner. 
Med et dgputt-medlemsskap får du tilgang til enda flere spill og et bredt spekter av funksjoner, følg utviklingen din over tid, sett daglige mål, lag egne tags og du kan til og med sette opp din egen putteliga.

Last ned appen og prøv selv på DGputt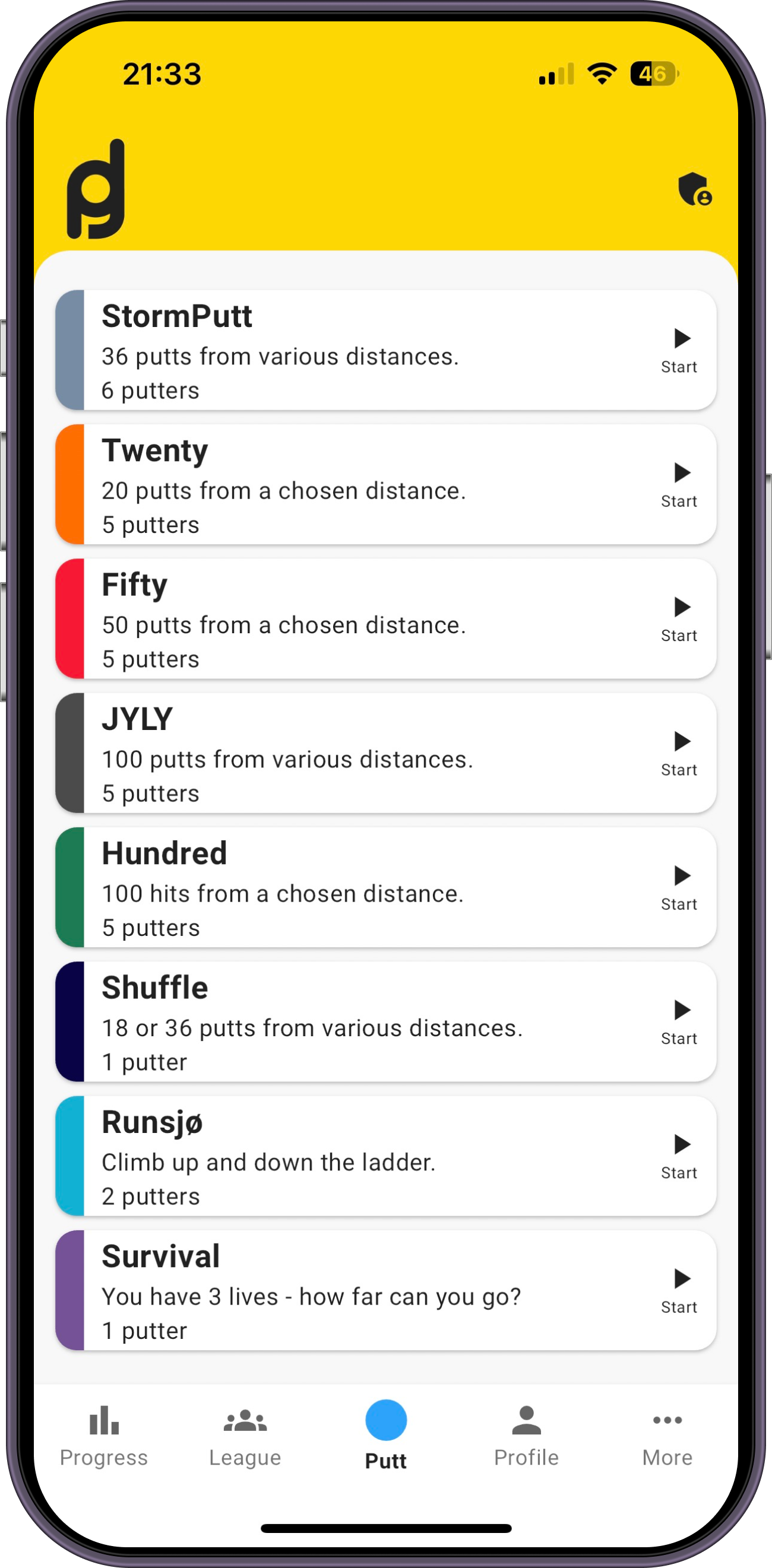 ABOUT THE DISC:
The Swan 1 was the original putter and it would fly straight for anyone right of the shelf. Since there was such good feedback, the decision was made to produce the Swan 2, with the exact same feel as a Swan with a better flight. The Swan 2 holds the line a little better and can be used in the wind with success. The Swan 1 was designed to give lower arm speeds a straighter putting line, the Swan 2 will give all players that long straight putt they have been looking for on the course.
Flight:
Speed: 3
Glide: 3
Turn: -1
Fade: 0
Kommentarer